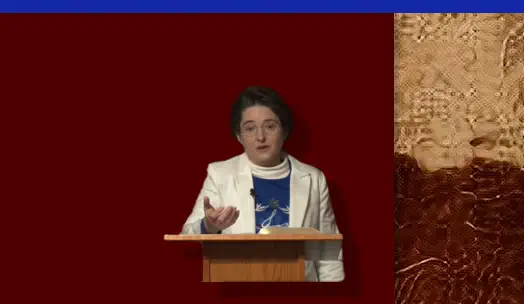 STEPS TO SALVATION
REALIZE - In order to be saved, you must realize that no one is Righteous but God Himself.
ROMANS 3:10 - "As it is written, There is none righteous, no, not one:"
UNDERSTAND - You must also understand the fact
that all have sinned and have come short of God's Glory.
ROMANS 3:23 - "For all have sinned , and come short of the glory of God;"
The payment for sin would have to be eternal death, but because of God's gift through Jesus
Christ dying on the cross at Calvary, and rising again on the third day,
eternal life is given to those who believe on Him as their Lord and Saviour.
ROMANS 6:23 - "For the wages of sin is death; but
the gift of God is eternal life through Jesus Christ our Lord."
It is a free Gift of God by His Grace that we are saved and in believing through faith.
It isn't something that we can earn on our own, nor that we deserve it.
EPHESIANS 2:8-9 - "For by grace are ye saved through faith; and that not of yourselves:
it is the gift of God: Not of works, lest any man should boast."
KNOW - God loves you! He sent His Perfect Son, God in the flesh, born of a virgin, to die for
the payment of sin that would have been yours to pay. He was buried in a borrowed tomb.
He Resurrected the third day and appeared to many. He then ascended on High and is now
seated at The Right Hand of God The Father forever alive interceeding on our behalf. He sent
The Holy Spirit down to indwell in the hearts of those that believe upon His Name. He will
come again one day on clouds of Glory, to take those who believe upon Him (in Spirit and in
Truth) to live and reign eternally with Him; thus,
He saves those who trust in Him from eternal damnation.
JOHN 3:16 - "For God so loved the world, that he gave his only begotten Son, that whosoever
believeth in him should not perish but have everlasting life."
HEBREWS 9:28 - "So Christ was once offered to bear the sins of many; and unto them that
look for him shall he appear the second time without sin unto salvation."
CONFESS - Confess your sins to the Lord, and He will forgive and cleanse you
from the wrong that you have committed.
1 JOHN 1:9 - "If we confess our sins, he is faithful and just to forgive us our sins, and to
cleanse us from all unrighteousness."
REPENT - Be sorry for your sins. Have a heart change about it enough to want to turn away
from sin, and turn to the Lord in believing upon Him.
MARK 1:15 - "And saying, The time is fulfilled, and the kingdom of God is at hand: repent ye,
and believe the gospel."
BELIEVE - Profess and believe what God did for you.
Call upon His Name and you shall be saved.
ROMANS 10:9-10 - "That if thou shalt confess with thy mouth the Lord Jesus, and shalt believe
in thine heart that God hath raised him from the dead, thou shalt be saved.
For with the heart man believeth unto righteousness;
and with the mouth confession is made unto salvation."
ROMANS 10:13 - "For whosoever shall call upon the name of the Lord shall be saved.